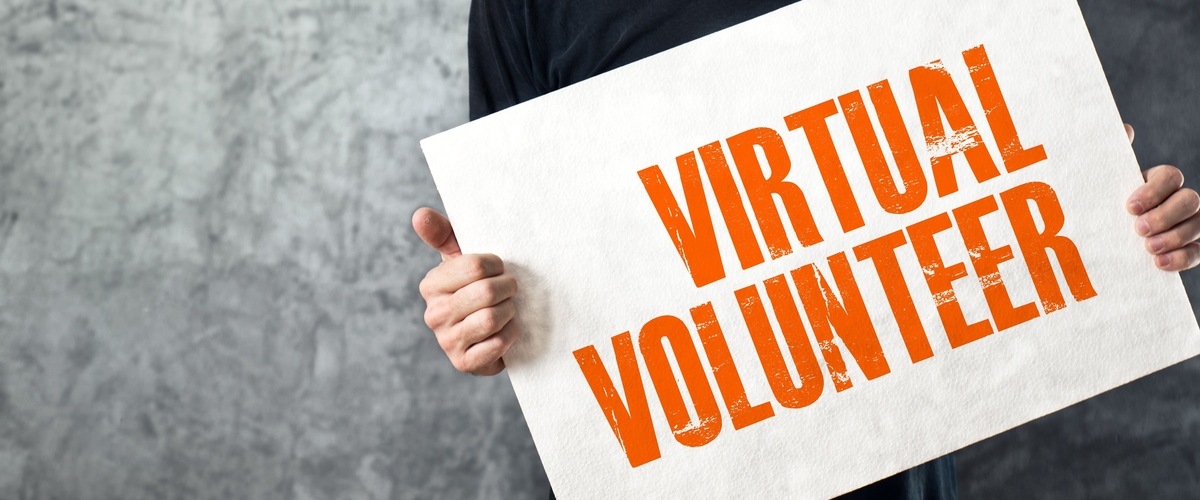 ---
April is Volunteer Appreciation Month! Volunteering looks different in a world that requires physical distancing amid COVID-19 concerns. However, the need for volunteers and their positive impacts remains strong. Our communities, locally and globally, still lean on volunteers that care and are willing to go the extra mile even during these unprecedented times. So, how can you make a difference from home? Here are a few ideas to help you decide.
LOCAL OPPORTUNITIES
School District Food Distribution
Many local school districts have launched programs to feed children breakfast and lunch while school is not in session. Each district is different, but may be seeking assistance in the creation and distribution of meals. Check with your local school district for opportunities to help.
Local Animal Shelter/Pet Foster
Are you an animal lover? Local animal shelters are looking for support due to COVID-19 restrictions. Are you interested in fostering an animal? Call your local shelter and ask about their opportunities. Pets make perfect companions as we practice physical distancing.
Meals on Wheels
Local communities need help working to ensure the elderly continue to have meals. Reach out to your local Meals on Wheels (usually through county or city government) to find opportunities to help.
Adopt a Retirement Home/Community
This can be done in your local community - while practicing physical distancing - or with the help of the internet. Reach out to a retirement home offering virtual interactions and schedule a time to participate. You could share a talent like singing, dancing, playing instruments, or just have a conversation. Not into performing? These communities may also be accepting cards and art. These could make for a great at-home art class project for crafty adults and children alike.
Check in with Neighbors
Helping neighbors doesn't have to require contact. Have you tried using the app NextDoor to see if anyone needs help? If you know your neighbors and you're making a run to the grocery store, check in to see if they need something. A family with little ones will surely appreciate a bag of cereal and milk showing up on the doorstep rather than taking everyone out to the store.
Organize or Participate in a Bear Hunt
Across the nation, front windows and porches are being decorated with stuffed animals. Families are using these small touches to spark conversations as people walk for exercise through their communities. Do you have a bear hunt happening in your neighborhood? If not, contact your neighbors and plan something similar in your community.
Share a Skill
Do you have a skill set that could be useful in this stressful time? If you can lead an exercise class, a yoga class, a meditation session, a cooking class, or simply read a book via an app, social network or other internet streaming platform, share your skill. It may help others at home with ideas and activities to practice while in quarantine.
GLOBAL OPPORTUNITIES
Smithsonian Institution
The Smithsonian Institution is the world's largest museum complex, composed of 18 museums, 9 research centers, a zoo and libraries. Virtual volunteers are used on two main projects: updating Wikipedia pages and transcribing historical documents.
Red Cross
The Red Cross utilizes volunteers to monitor online discussions to find people and areas that need assistance. Volunteers also share updates on social media.
United Nations
The United Nations (UN) connects volunteers with organizations worldwide that need assistance with editing, translation, technology services, research and advocacy.
Amnesty Decoders
Amnesty Decoders is a global network of volunteers that give their time researching and exposing human rights violations.
Catchafire
Catchafire makes it easy to "give what you're good at." It allows professionals to volunteer their skills to mission-driven organizations in need of talent.
Translators Without Borders
Translators Without Borders gathers translators from around the world offering language and translation support for humanitarian and development agencies and non-profit organizations globally.
Be My Eyes
The Be My Eyes app connects volunteers with blind and low-vision people to provide visual assistance.
Bookshare
Bookshare is an eBook library that helps simplify reading for people with reading barriers like dyslexia, learning disabilities, visual impairments, etc. You can volunteer with Bookshare by scanning, proofreading text, and describing images for the tool's users.
Career Village
Career Village is an online community that allows you to volunteer by providing personalized career advice and guidance to students and professionals just getting started in their careers.
Volunteering is a great way to spend some of those long hours at home through the coronavirus pandemic. Contact your installation Volunteer Coordinator for information on volunteer opportunities and assistance tracking your volunteer hours.