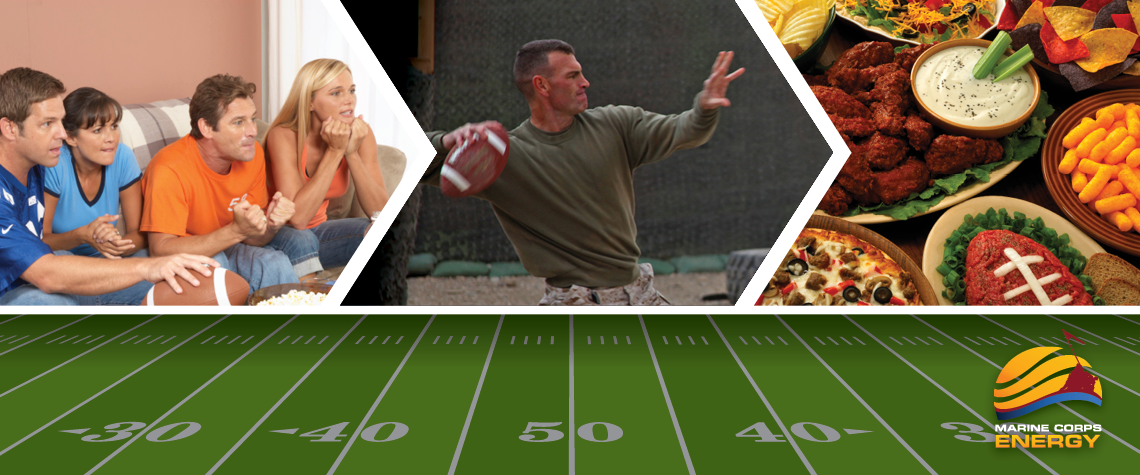 ---
Are you ready for some football?! It's that time of the year again – the Super Bowl. We'll be gathered around the television to watch an American classic, indulging in game-day favorites like hot wings and spinach dip.
You know the electricity in the stadium is high, but did you know that home energy consumption actually decreases during the big game? That's right – during the 2012 Super Bowl, residential electricity use across the nation dropped 5 percent below average. This is likely because people gather at homes, focusing their energy use in one location, and because activity during the game tends to center around the TV, not on typical Sunday evening activities like laundry or other chores. You can do the same in your home.
Even if your team isn't playing for the Lombardi Trophy this year, you can add these quick tips to your playbook and score big with energy savings:
Watch the game together with friends at one house – This decreases electricity consumption across the homes, and usually makes for a better variety of game-day snacks! If you're leaving your house, make sure to turn everything off before you head out.
Reduce the heat during the game – Having more guests will warm the area with their body heat and movement, so you can probably turn down the thermostat a few degrees. If you're still cold, grab your favorite team's sweatshirt!
Try to avoid peeking into the oven at those jalapeño poppers as you cook – Each time you open the oven door, a significant amount of heat escapes, which means your oven has to work harder to cook the food.
Don't leave the refrigerator and freezer open – Whether you're prepping snacks, or have lots of hands in the kitchen grabbing drinks from the fridge, keep the door shut as much as you can – same as the oven, it takes a lot more electricity to maintain the temperature with the door open. Stock a cooler instead!
Turn off the lights and electronics in your other rooms during the game – If you're focused on the TV in the living room, make sure everything else is off in the house! This 3-hour block can help save energy.
You do not have to sacrifice the comfort of your guests or the quality of game-day food to save on energy costs. Make the play that really counts this month, and use only the energy you need.
For more information on reducing your household expenses, contact the Personal Financial Management Program (PFMP). The PFMP can provide you with a detailed assessment of your current financial situation and help you create a financial action plan to achieve your goals.