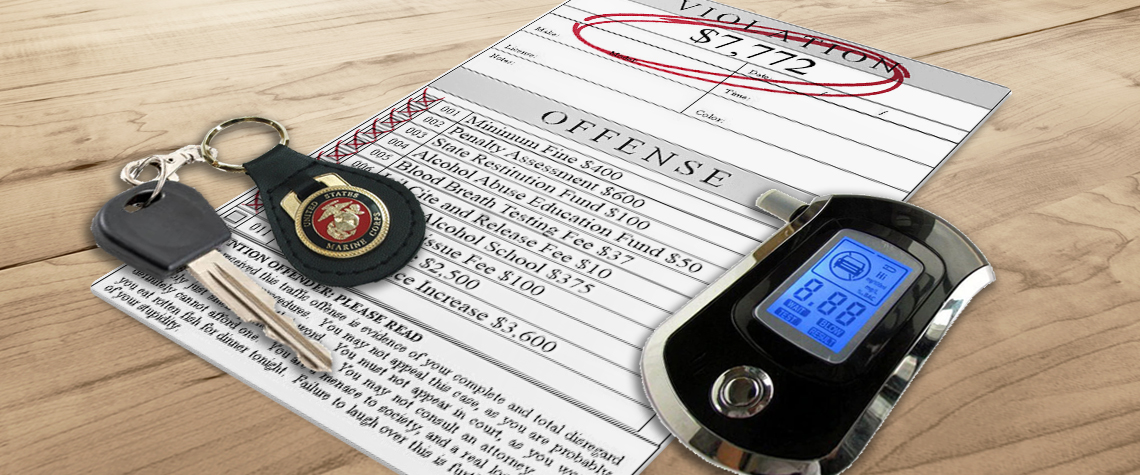 ---
Driving under the influence of alcohol puts everyone at risk: you, your passengers, and everyone else on the road. According to the Center for Disease Control (CDC), in conjunction with the National Highway Traffic Safety Administration, 29 people, every day, in the United States die in motor vehicle crashes that involve an alcohol-impaired driver. This is one death every 50 minutes.
Fortunately, drunk driving is avoidable. If you're drunk or buzzed and need a ride home, there are several other alternatives. You need to plan ahead though, so that at the end of the evening you don't have to make the decision whether to drive or not when your judgment is clouded by alcohol.
Some alternatives to driving under the influence of alcohol:
USMC Arrive Alive Program: The Marine Corps Arrive Alive program promotes the prevention of drunk driving and helps Marines stay safe while on liberty. Although there are differences in the program at participating locations, in general, the program allows Marines and sailors to contact participating taxi companies and give them the Arrive Alive card. The taxi driver will drive the service member to a pre-determined location where payment will be provided for the fare. The card is available at any company office or new join brief. They can also be found at any battalion headquarters.
Designated Driver: If you're planning to enjoy a night on the town with a group of friends, have one person commit to not drinking or arrange for someone else (not drinking) to pick you up when the evening is over.
Download and use the app for a local ride-sharing service such as Uber or Lyft before you start drinking.
Public Transportation: Buses, subways, and trains offer effective alternatives to drunk driving. Be sure to check the schedules in advance to make sure they will be running at the time you plan to leave for home.
Don't let a DUI be the Marine Corps Ball Tradition you always remember.