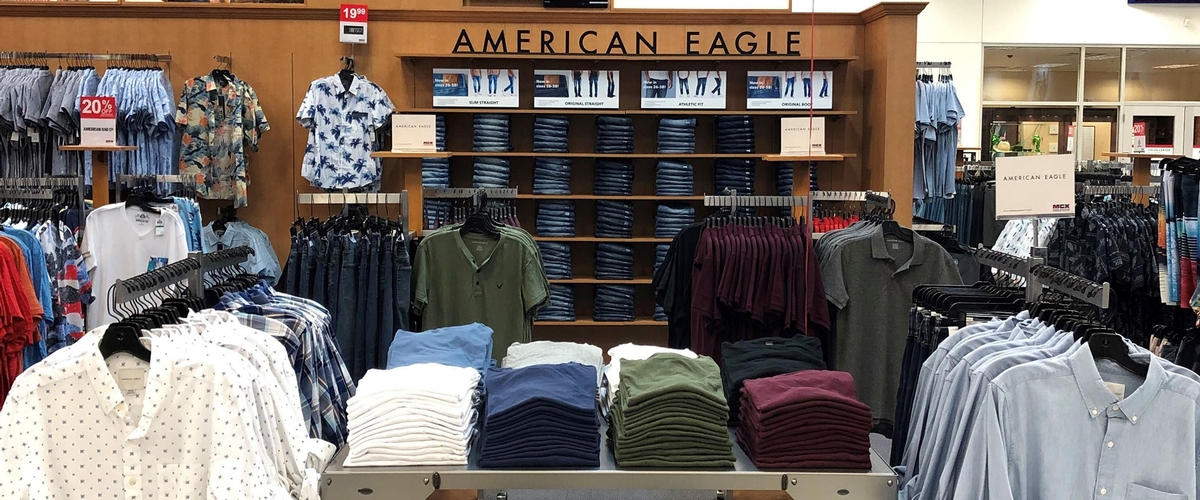 ---
Select Marine Corps Exchange stores are now offering apparel from American Eagle Outfitters - a leading global specialty retailer offering high-quality, on-trend clothing at affordable prices. On Jul 19, American Eagle shops opened in MCX stores aboard MCB Camp Pendleton, MCAS Miramar, and MCAGCC 29 Palms. Shops at MCB Quantico and MCB Camp Lejeune opened on Aug 2. This partnership, which was facilitated by military broker and MCCS partner C.R. McMullen, is an exclusive opportunity for the MCX to be the first non-American Eagle retailer in the United States.
This partnership is a first of its kind in the military resale market and offers shoppers their favorite jeans and latest trends at a 20% discount compared to regular retail prices. MCX shoppers also avoid paying state and local sales taxes on most merchandise.
The MCX partnership with American Eagle highlights the direction Marine Corps Community Services is moving towards by creating strategic alliances with leading brands to bring Marines and their families the products and services they desire where they work, live and play.
Marine Corps Exchange, Divisional Merchandise Manager, Wendy Morgan, who headed up the project said "We will continue to listen to the needs of our customers and seek out alliances to bring Marines and their families the brands they love with the convenience of on-base shopping that is tax-free and offers a savings at least 20% off the retail price."
The grand openings generated a lot of excitement in the stores, with Marines who could not wait to get their hands on American Eagle merchandise pulling items out of the boxes while the MCX employees setup the shops. For more information about the Marine Corps Exchange go to www.mymcx.com.