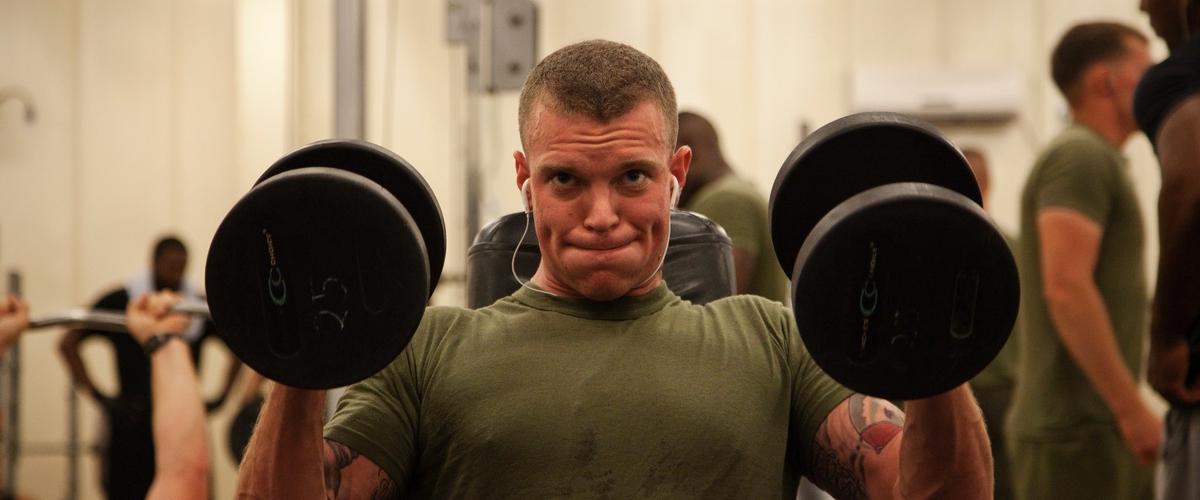 ---
Do you want to achieve the perfect body? You don't need to use bodybuilding supplements, or purchase a banned substance from the internet or some guy at the gym to reach your goal. When you start working out, it's natural to want to see results quickly, but when you don't see them right away it's easy to get discouraged and resort to substances such as human growth hormones (HGH). But while the majority of supplements and banned substances may promise huge gains, ripped abs, and bulging biceps they could end up leaving you with less than what you started.
According to Military Medicine, supplements were placed under the "foods" category, not drugs – which means they are exempt from U.S. Food and Drug Administration (FDA) approval standards. The FDA does not evaluate whether the ingredients are saf, or even work. HGH ingredients can cause nerve, muscle, or joint pain; high cholesterol levels; increased risk of diabetes; and can contribute to the growth of tumors, according to the Drug Enforcement Administration (DEA).
Don't put yourself at risk. The next time you're tempted to turn to supplements or banned substances try one of these tips instead:
Eat to get fit. Do not starve yourself. "You definitely don't want to skip meals to save calories," says Martha Belury, Professor of Human Nutrition at The Ohio State University. She says a recent study found that not eating, "…sets your body up for big fluctuations in insulin and glucose and could be setting you up for more fat gain instead of fat loss." This study confirmed that eating small meals throughout the day can help weight loss.
So what should you eat? According to choosemyplate.gov, all food and beverage choices matter. Choose healthy food and beverages from all five food groups including fruits, vegetables, grains, protein foods, and dairy to get the nutrients you need. Eat the right amount of calories based on your age, sex, height, weight, and physical activity level. Choose an eating style low in saturated fat, sodium, and added sugars; read nutrition facts labels. If you need additional advice, contact the Health Promotion staff at your local fitness center.
It's not all about weights. You don't get a perfect body by lifting weights, using machines, and doing cardio alone, but from a lifestyle that combines different types of exercises designed especially for you. Before exercising, consult a physician and get a professional fitness assessment. Find a Certified Personal Trainer with a degree in Exercise Science and Physiology. Ask about the proper techniques if you are unfamiliar with weights and machines. To find a personal trainer near you, contact your local fitness center.
Timing is everything. An important part of achieving a perfect body is getting enough sleep. A good workout can make you more alert, speed up your metabolism, and energize you for the day. But exercise right before bed can lead to a poor night's sleep. Sleep will help you to achieve good fitness, good eating habits, and good health. Sleep experts recommend the best time to exercise is in the late afternoon with at least three hours before bedtime.
Ready? Set. Lifestyle! Don't shortchange your life by using banned substances. Quality muscle gains take time to achieve and will stay with you longer than quick gains from banned substances. Set up "wellness challenges" with family, friends, and colleagues. Set a goal and stay on course. Don't let doubt and fear take over. Your lifestyle will get you the perfect body and help you keep it.
The Substance Abuse Counseling Center (SACC) offers a wide array of prevention, intervention, and counseling services to promote the readiness of Marines and their families. SACC takes a proactive approach to support low risk use of alcohol and discourage other substance misuse. If you are concerned about yourself or someone you care about, Protect What You've Earned by contacting your installation SACC.